History of the Agency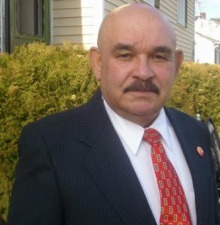 The Bilingual Veterans Outreach Centers of Massachusetts, Inc. opened their doors officially in the Commonwealth of Massachusetts in Boston on July 1, 1987.
On August 17, 1987, Springfield and Worcester opened their first Outreach Centers. In 2006, the association opened a new Outreach Center in Boston called Cpl. Zayas Bilingual Veterans Outreach Center on 719 Tremont Street.
The Centers are two of nine Outreach Centers in the Commonwealth and the only Bilingual Centers.
At the Centers, you will be cordially received. Here, you will find a professional staff that will work with you.
We are Veterans, just like you.The Bilingual Veterans Outreach Centers of Massachusetts, Inc. is a place with a cordial and friendly atmosphere. It's easy for the Veteran to get assistance. The only requirement needed is that you be a Veteran or a dependent of a Veteran.
No one can guarantee your future, even the Centers, but if you take the time and make an effort to maintain participation, we'll do all that is humanly possible to help you. The program is designed to develop trust and security within you.
The memories of war still bother those veterans who participated in them. We can help you alleviate personal conflicts such as; nightmares, depression, feeling of solitude, fears and confusion. The Centers have a Board of Directors who oversee the operation of the Centers. They meet once a month to deal with issues.
---