Food Pantry (Pantries), Soup Kitchens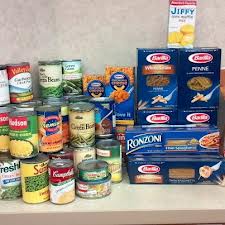 Open Pantry Community Services
In 1975, Open Pantry Community Services was founded as a private, nonprofit organization in Springfield, Massachusetts.
Our mission statement is "We endeavor to provide meaningful services and processes, with humanity and dignity, which can assist people who are hungry, homeless or disadvantaged to improve the quality of their lives."
Open Pantry receives wonderful support from area faith communities and houses of worship however, the agency does not have or promote any religious mission.
Emergency Food Pantry
2460 Main Street [Suite 108 & 108B in the Plaza Del Mercado]
Springfield, MA
Ph: (413) 737-5353
Fax: (413) 737-4440
Hours of operation are Monday, Tuesday, Wednesday and Friday from 9:00 a.m. to 3:00 p.m.
Contact: Candace Larger, Program Director
Email: clarger@openpantry.org
For More Food Pantries, Soup Kitchens & Food Banks Click Here
---